All Day Ruckoff (ADR) was founded in February of 2012 to provide some much-needed motivation for people looking to tackle a GORUCK Challenge.
At the time there were only a handful of event reviews (AARs) spread out over several different websites, and they were both tough to locate and mostly focused on the difficulty of the events. After competing numerous GORUCK challenges we wanted to create a site focused on the positive aspects of taking part in them.
There is a lot that we're proud of but more than anything we're proud at the amount of money we donate to charity. The vast majority of profits from the ADR Shop are sent directly to some of the absolute most amazing charities around. The remaining profits are spent on the boring things like website fees, business expenses, and funding for new products.
The two sayings that continue to float around ADR are "Attitude Is Everything, Keep Yours Positive" and "Better Than Yesterday." The ideas here are that while positivity might not always catch, negativity will spread like wildfire. In addition, one thing we strive for is continuous improvement. Whether it be mental toughness, physical toughness, or something else we strongly feel that every day we should be able to look back and pinpoint at least one improvement we've made.
Stay positive and be better than you were yesterday.
Brian Lohr (Founder)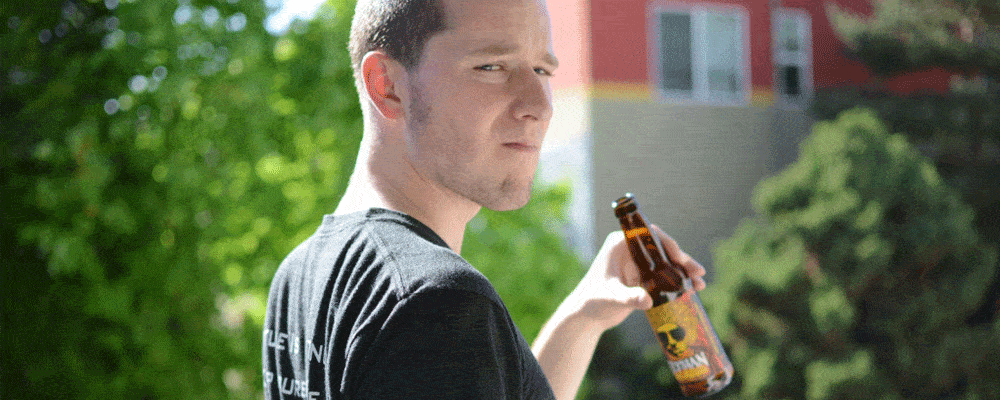 Brian completed his first GORUCK Challenge in August of 2011 right after graduating college. His class number was 053 and he still believes that event was one of the hardest things he had ever done. When he finished he said that this was a one and done kind of deal… there was no way he was doing another event. Obviously he was wrong (and an idiot) because he's done more of them ever since.